Discover the Story Behind Digital Media Solutions
Founded in 2020, Digital Media Solutions began as a vision to bridge the gap between businesses and the digital world in Pakistan. Rooted in the heart of [City/Region], we embarked on a mission to transform how brands interact with their audiences online. Our journey has been one of innovation, perseverance, and deep learning, as we've grown alongside the evolving digital landscape.
M. Usman
CEO  / Digital Marketer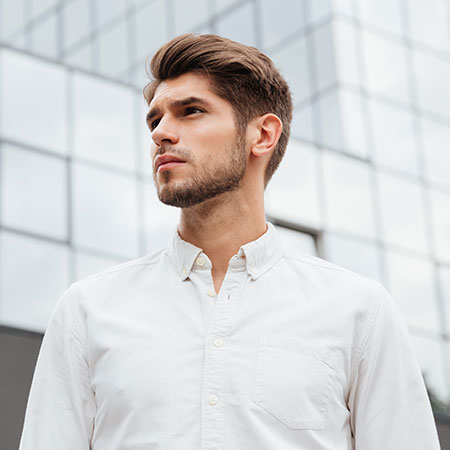 Miss Safna
Social Media Markter
Want to Know a little About Us?
Want to Know a little About us? Let us tell you.
"Empowering your digital journey through creative expertise and innovative solutions."
Let us tell you a short about our Journey
At Digital Media Solutions, our journey is one of digital transformation and success. With a relentless commitment to innovation and creative excellence, we've helped countless businesses thrive in the ever-evolving digital landscape. Our story is a testament to our passion for crafting bespoke solutions that empower brands to stand out and achieve their online goals. Join us on this exciting journey towards digital excellence.
Creative Ideas
At Digital Media Solutions, we specialize in bringing your vision to life with innovative and bespoke creative ideas that set your brand apart in the digital realm.
Conversations
Explore the power of engagement with our 'Conversations' service, where we craft and manage dynamic dialogues that connect your brand with your audience on a deeper, more personal level.
Make it Possible!
With our 'Make it Possible!' approach, we turn your ambitious ideas into tangible realities, ensuring that every project we undertake is not just a vision, but an achievable success.
Start your project with 30% Off today!
We have limited time offer on the new projects ...
The testimonials feature lets you collect kudos from customers and clients and display them on your site in different ways to add credibility and a professional feel.
"Great customer service, Social Media Marketing Company is professional and extremely serious about business. I have increased my revenue of my business."
"I have used Xtra Marketing for two of my businesses. They have helped me generate revenues of six figures from social media alone. I recommend them to all owners."
"There are two types of people who will tell you that you cannot make a difference in this world: those who are afraid to try and those who are afraid you will succeed."